Ludwig Gold new managing director
With immediate effect, the Wiener Neustadt Cancer Treatment and Research Center has a new managing director: Ludwig Gold succeeds Alfred Zens in this function.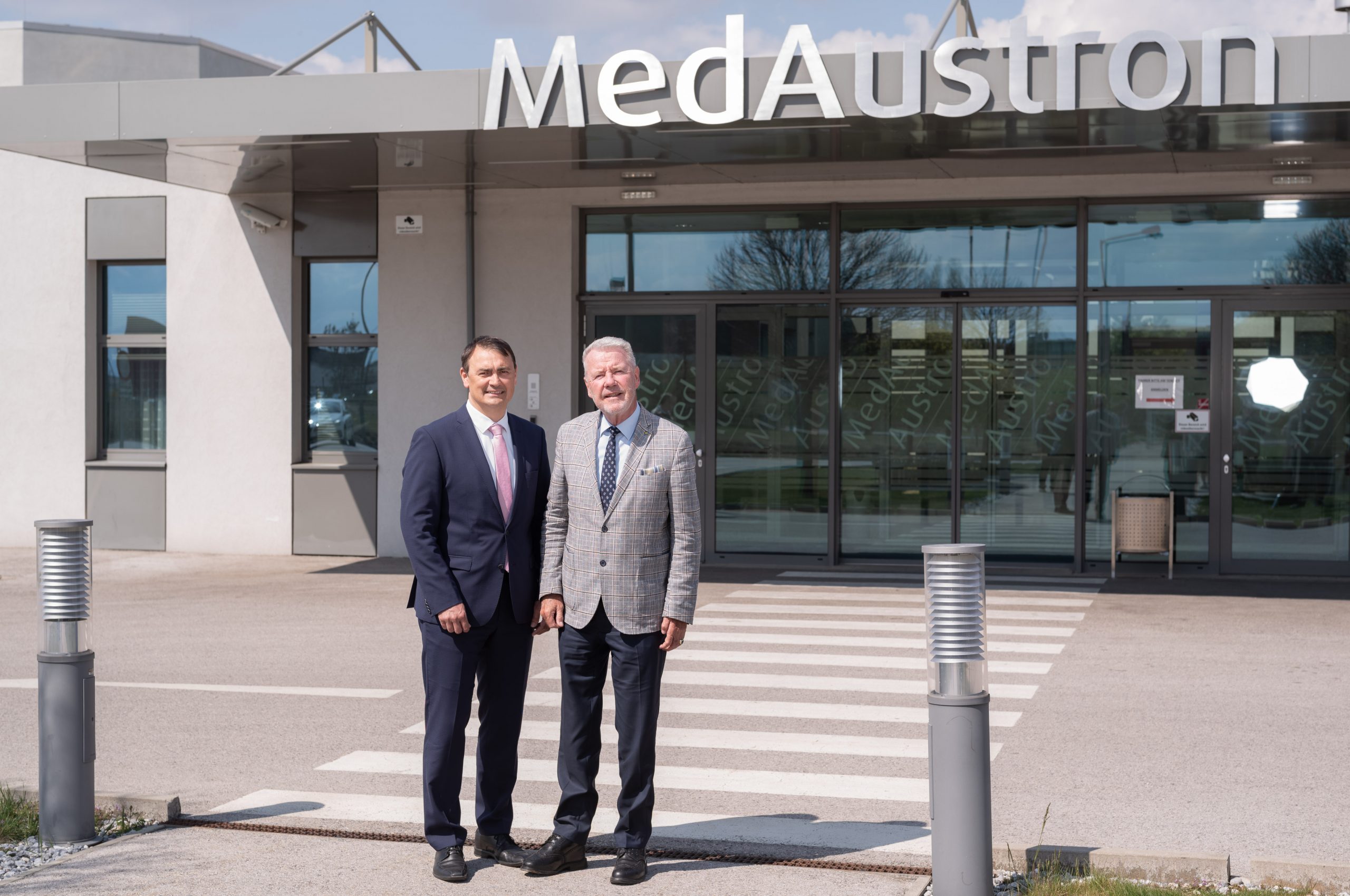 Ludwig Gold was most recently managing director of Gesundheit Thermenregion GmbH. Previously, he held this position at Kardinal Schwarzenberg Klinikum, Miracor Medical Systems and Bilfinger Industrietechnik. Other professional positions have taken him to senior positions in medical technology and industrial operations in Germany and the United States. Gold brings a background in mechanical engineering and international business administration, and he serves as a lecturer at the University of Applied Sciences in Wiener Neustadt.
Together with Prof. Eugen B. Hug, Ludwig Gold forms the management team of the center effective immediately.
"Ludwig Gold not only has the professional background for the position, but he is also experienced in the management of both technical and medical businesses and is very well connected in the healthcare sector. I am convinced that his appointment will ensure continuity for MedAustron and wish him every success in his new role."
"I warmly welcome Ludwig Gold to our company and look forward to working with him to keep MedAustron on the road to success. Continuing to offer the best quality of treatment for patients as an established outpatient clinic, at the same time breaking new and courageous ground in cancer research, and also continuously improving our technical facility are the central tasks we will devote ourselves to together."
"I am very excited to now be a part of this special treatment and research center. After its successful development in recent years, I would like to contribute in the future to driving research and innovation at MedAustron, to making the therapy accessible to even more people and to spreading the technology more widely on the basis of solid technical development."
MedAustron will soon start operating a third treatment room as planned, while also expanding the outpatient clinic's operating hours. This will make it possible to treat more patients and additional indications. After five years of operation, the first publications of study data in the course of this year will also provide robust conclusions about the treatment response of the patients.